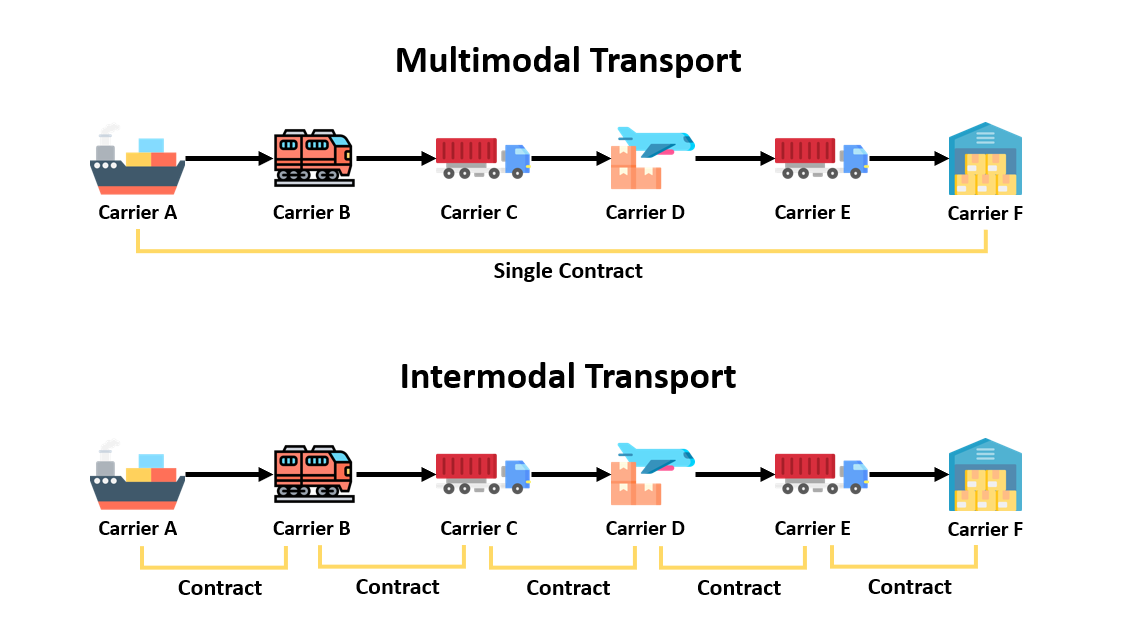 Multimodal transport is a shipment from origin to destination using various transportation modes operating by either one carrier or multiple carriers under a single contract. This makes more efficient shipment tracking, lesser time consumption and expenses of coordination. Especially during the shipment claims process due to the responsibility is committed by one entity.
Intermodal transport is a delivery of products from one point to another using different types of transportation and separate carriers. Therefore, the shipper gain advantages of choosing lower delivery rates and flexibility. However, the shipment may consume time and resources by transferring cargoes to another carrier. The shipper may also deal with various carriers to achieve only one shipment.
The customer can choose either multimodal or intermodal transport. Whereas, we will provide and deliver them to meet your needs.
Note: We provide intermodal transport services for the transit from Thailand to overseas destinations. However, the customers are responsible for contacting foreign agents in the respective countries to process the transit within foreign territories.
Find Out Our Service or Contact Us